Cozy and Romantic Wedding Inspiration
Styled wedding shoot featured in Seattle Bride Magazine. Spring may be in full bloom but if its alright with you, we'll reflect on the romantic vibes of wintertime for just a bit longer. One look at this wedding editorial and you'll instantly feel the magic of the Pacific Northwest. Inspired by the warm palette of the winter season, this sophisticated styled shoot, conceptualized by Kayla Cook, features unexpected hues styled to perfection. The romance lies within each the bold and dramatic tablescapes and each thoughtfully chosen vintage detail, beautifully captured by Luma Weddings.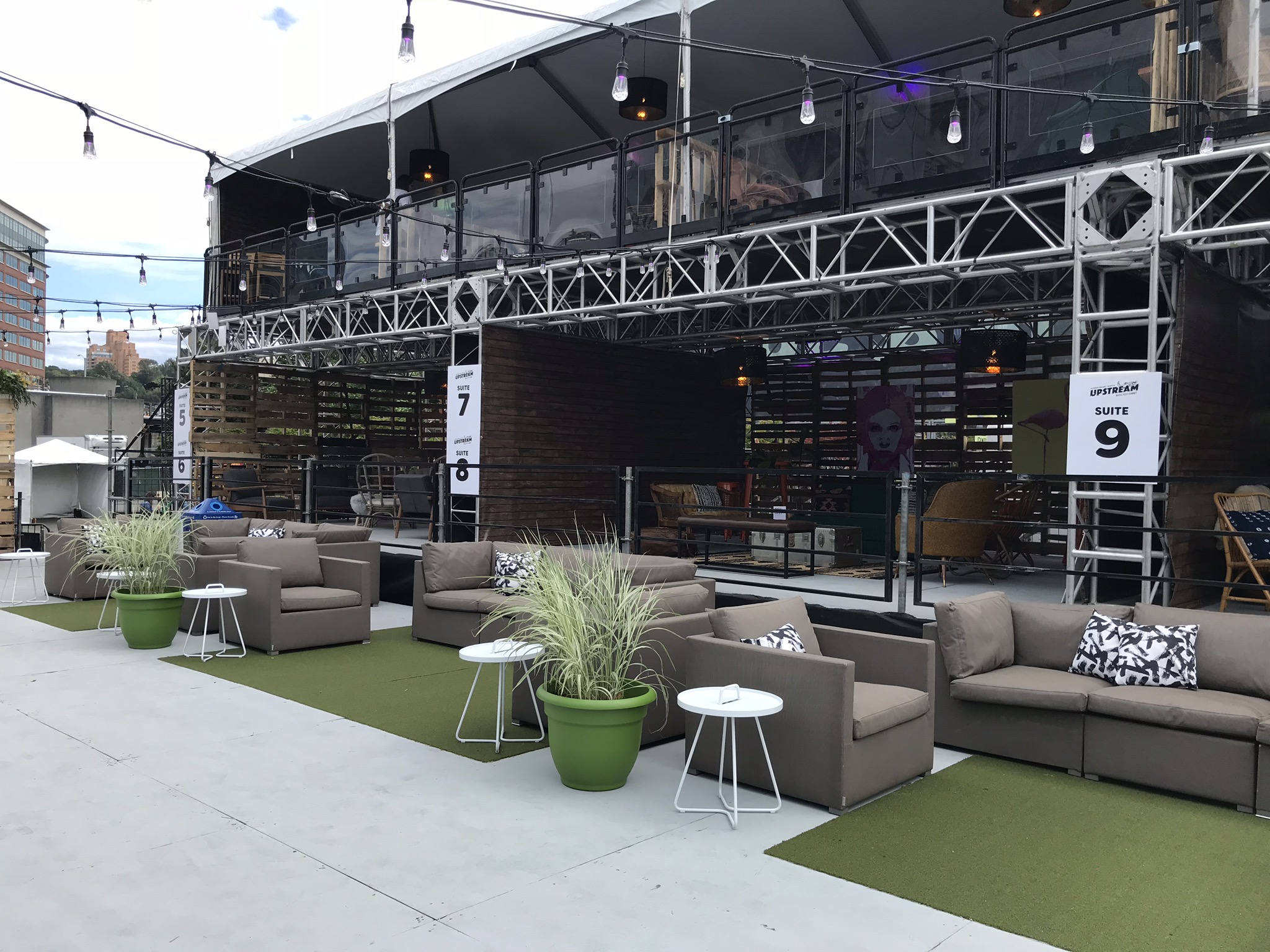 Upstream Music Fest vip lounge
I worked with Flame Productions to create a unique VIP experience onsite at the 2nd annual Upstream Music & Fest in Seattle Washington. The design was geared towards your typical Seattleite, dive bar meets modern lounge. We wanted the space to be functional but eclectic.
I worked with Wander Rentals for the VIP Suites, Triumph for signage, CORT Party Rentals and CORT Event Rentals.
Cozy Fall Wedding
Travis and Grace tied the knot on a gorgeous fall day in October. The wedding was held at JM Cellars a winery hidden in Woodinville Washington.
Our Wedding
Jay and I said 'I Do' on Friday, November 2 in La Jolla California. The day came and went and felt like an absolute dream come true.
Downtown Seattle Wedding
Haley and Mick tied the knot in true Seattle fashion when the rain sprinkled down on their January wedding. The wedding and reception were both held at The Washington Athletic Club on 5th Ave in downtown Seattle.
Palm Springs Wedding
Maggie and Mike had a gorgeous fall wedding in the dessert. Both the ceremony and reception was held at Specer's Tennis Club in the heart of Palm Springs California.
Chelan Wedding
Janet and Greg said 'I do' in Chelan, Washington. It was a breezy and beauitful September day in wine country. They had a gorgeous mix of white, navy and fresh white florals. The wedding was held at Harmony Meadows and catering was brought in from Seattle based catering company, Herban Feast.